Unprecedented Results Begins Today
Create a future you didn't imagine was possible
Whether you are in a building phase, growing phase or managing phase of your business, The M David Katz Company
will apply its 35 years of experience to have you realize your vision.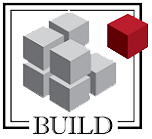 Extraordinary Companies are born from Innovative Thinking
Whether you are a new startup or beginning a new growth initiative, building a sound foundation is a critical component to achieve success.  We will work with you and your team to build or rebuild an extraordinary company that is empowered to take advantage of the right growth opportunities while avoiding those typical "learning curve" pitfalls that cause businesses to stall or fail.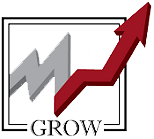 Growth-Based Companies are driven by leveraging a want the market didn't know it had.
We are committed to smart growth that clearly identifies your ideal markets, has an aggressive plan to attack those markets, and utilizes scalable systems to achieve long-term, sustainable, unparalleled growth.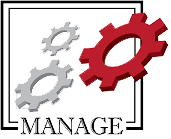 Systems beat Genius every time.
Building and Growing your Company comes alive through innovation, long days and nights, and a lot of sweat.  We will guide you to generate and implement systems, processes, and procedures that insure that the mechanics of your business will work flawlessly, giving the stakeholders the freedom to innovate the next growth plateau, launch the next business, or simply enjoy life.
Mark Katz has become an invaluable member of my team. He has helped me improve my business in several areas, including sales, internet initiatives, work flow, processes and procedures, warehouse layout, and the list goes on. Fred Jackson
Joe is a consummate professional and expert in his field. If you need to learn more about any kind of social networking, SEO, web design, or anything about the internet, I highly recommend Joe as a professional and just a fine person.
Rusty Fox
John is one of those people that make everything make sense. He really gets to the core of your needs and then meets and exceeds your expectations with solving your problems or fulfilling those needs. Ryan Gautier
Keynote Presentations
The M David Katz Company delivers high-content, high-performance, enlightening presentations on a variety subject matters.
Scheduling a speaker can be a daunting responsibility.
You know you need the right speaker…

With a relevant and powerful content…

Someone who is an industry leader and has a proven track record…

Relates to your audience…

And is known for exceptional delivery skills.
We measure success through the success of our clients.